Committed To Compassionate Care
At Michael W. King, DDS in Jackson, TN, our licensed professionals are committed to giving you the care that you deserve. We want to make sure your teeth stay healthy, functioning, and looking great! From regular cleanings and exams to advanced restorative treatments, we will meet all of your routine dental needs and beyond.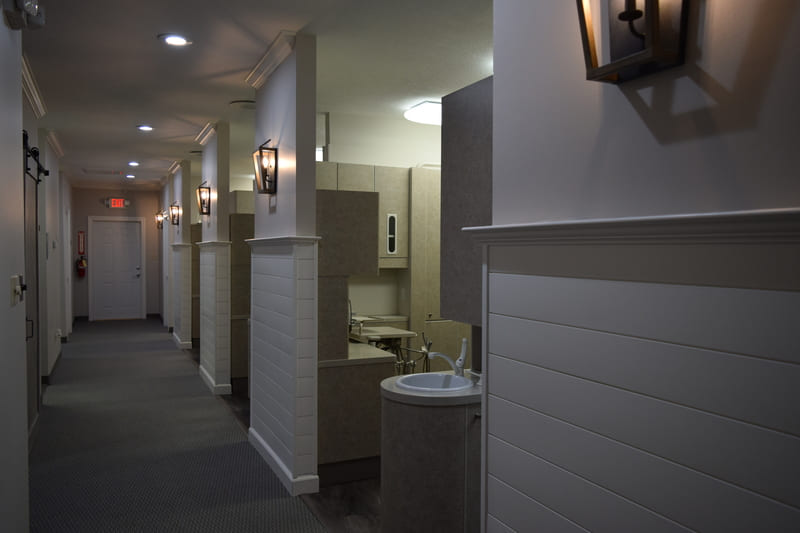 Professional Cleanings
Our cleanings are imperative to good oral health. They help prevent cavities, preserve your natural teeth, and manage gum disease.
Crowns
Crowns are synthetic caps used to restore a tooth's function. If you've recently had a restorative procedure like a root canal, a crown will help restore the tooth and prevent damage.
Bridges
Bridges can replace a section of missing teeth. They are natural-looking, barely noticeable, and can restore the natural contour of teeth as well as the proper bite relationship between upper and lower teeth.
Dental Implants
Implants are the longest-lasting tooth replacement available today. They mimic the look and feel of natural teeth and help bring back your smile.
Tooth-Colored Fillings
Our fillings are an effective and affordable way to restore damaged teeth and enhance your smile. If you are in need of a filling, don't stress, turn to us!
Sealants
Sealants are designed specifically to prevent children's tooth decay. They also work to fight future tooth damage and last from five to ten years.
Periodontal Disease Therapy
Gum disease can be caused by long-term exposure to plaque, and the infection can eventually cause the gums to separate from the teeth, creating even greater opportunities for infection and decay. Our treatments aim to prevent future damage and tooth loss.
Porcelain Veneers
Veneers are a great option for teeth that are badly stained, shaped or crooked. They can also repair larger chips & cracks and reshape the teeth.
Oral Cancer Screenings
Prevention is the key when it comes to fighting oral cancer. Our screenings aim to detect the disease while it is in a curable state.
Removable Dentures
We offer both complete and partial denture options to help you feel like yourself again. If you are missing some or all of your teeth, rely on us to give you back your smile.
Root Canal Treatment
Root canal therapy is a remarkable treatment with a very high rate of success for treating an infected tooth. It involves removing the diseased tissue, stopping the spread of infection, and restoring the healthy portion of the tooth.
Bonding
Bonding is performed in order to fill in gaps, repair small chips and cracks, or change the color of your teeth. It is a process in which an enamel-like material is applied to a tooth's surface, sculpted to an ideal shape, hardened, and then polished for an ideal smile.
Teeth Whitening
Our whitening procedures are the safest and most effective way to restore the look of stained, dull, or discolored teeth. If your smile needs a boost, depend on us.
TMJ/TMD Treatment
People who grind their teeth can develop a serious problem with their jaw, which, when left untreated, can adversely affect the teeth, gums and bone structures of the mouth. We offer a range of treatments to help alleviate chronic jaw pain.
Tooth Extractions
When a tooth is damaged or decayed beyond repair, extraction is necessary to preserve your oral health. Our extraction procedures are as painless as possible.
Emergency Dental Treatment
If you have a life-threatening or severe injury, call 911 or go directly to the nearest hospital emergency room. We can treat a variety of traumatic dental injuries, including teeth that have been chipped, moved, or knocked out entirely. Please call our office for assistance.
Hours: Monday - Thursday: 8:00 AM - 5:00 PM